Parasaurolophus (PAIR-uh-SAW-ruh-LOW-fuss Meaning Near Crested Lizard) was genus of a Hadrosaurian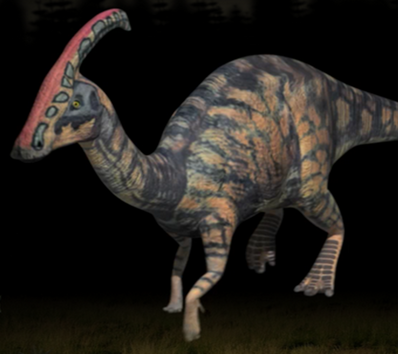 (duckbilled) dinosaur. The name Parasaurolophus Means Near Crested Lizard. It stood 10 meters tall and had a big crest on the top of its head. It was found in Montana and was found by Parks in 1922.
More Real-Life information: Parasaurolophus at Wikipedia.
Community content is available under
CC-BY-SA
unless otherwise noted.